by Andy Perkin
(written for the programme for "The D Road" - a play by Deborah McAndrew, produced by Claybody Theatre)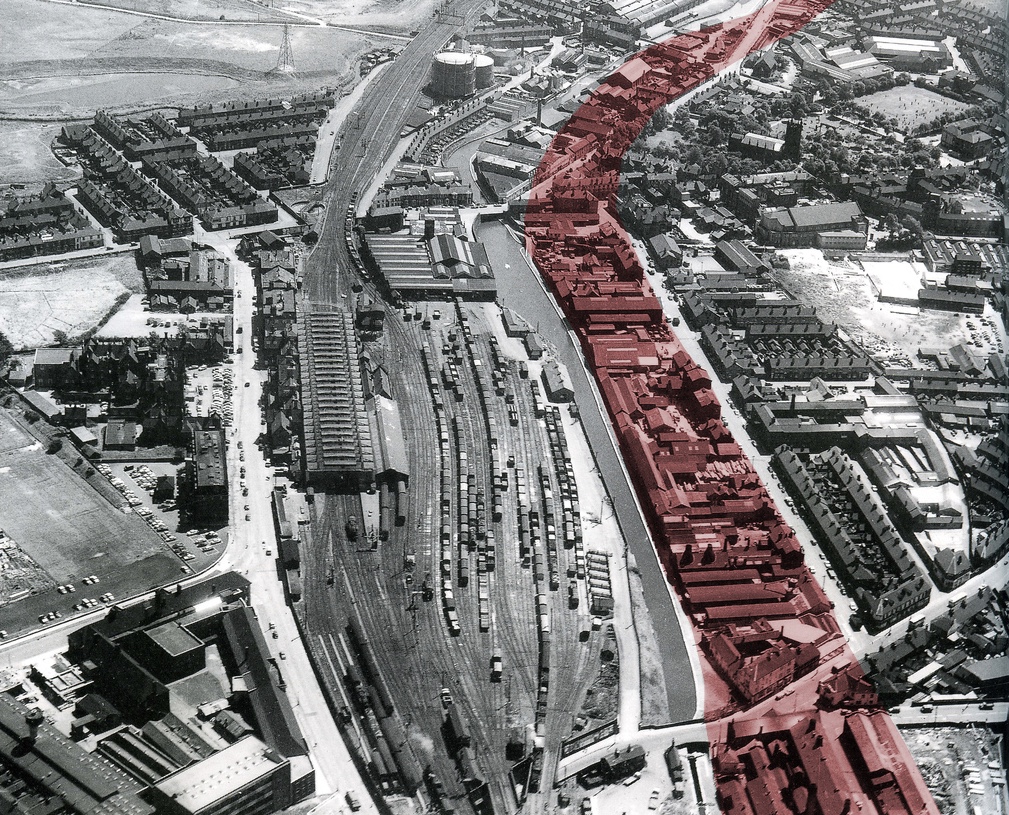 For Potteries folk, the D Road seems to be one of the main topics of conversation, perhaps just behind the weather and how the local football teams are doing. While most of the time it quietly gets on with helping us get from A to B (or S to T, avoiding H and B and the other towns) and helping everyone else to get out of our way, it's the times that the A500 is "chocker, duck" that usually stick in our minds – and our linear city becomes a linear car park.
Many of us have little or no memory of a time before the D Road, before the Silver Jubilee year when the Queensway was grafted on to our communities. But major roads and infrastructure projects can leave scars that last for generations.
Essentially, we're all animals: getting about on foot, fuelled by our last meal and with just enough wit to map out our world in our heads. We are comfortable with the familiar and like to keep our treasured resources nearby. Just when we think we've got everything sussed, along comes a big road and splinters our world.
For those of us who take an interest in what we have inherited and what we will pass on to future generations, the D Road provides an interesting topic. Not just as the theme for a drama, but to encourage us to think about how local places work. New roads change the character of the area. They interrupt streets and spaces, displacing communities and businesses. They create barriers as well as connections and can reduce our distinctive buildings to wastelands, taking their memories and stories with them. And as a result, the places we love become a little less interesting, less diverse and more like everywhere else. This is something we all need to understand.
Perhaps there is still a chance of another chapter – another scene in our play – sometime in the future when we return to the city in a post-automobile age and wonder what we will do with all the space we've reclaimed.