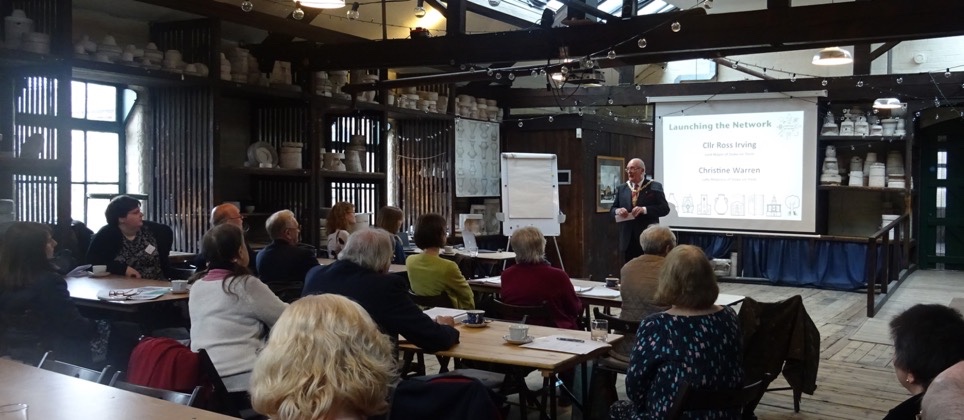 On a bright Spring morning, in a room at Middleport Pottery where Great Pottery Throw Down judge Keith Brymer Jones has been known to shed his tears, a group of museum curators, building managers and other enthusiasts launched the Heritage Network for Stoke-on-Trent.
We were delighted to have the City's Lord Mayor along to lend his seal of approval and
Heritage Open Days' Manager, Annie Reilly, to reflect on nearly 25 years of events and an exciting future.
Bringing together representatives of the famous names and attractions of The Potteries was no easy task but these heritage practitioners know the strength of the city's offer, and the chance to collaborate over Heritage Open Days provided the catalyst they needed.
Pottery names such as Wedgwood and Spode, and our well-known attractions - The Potteries Museum in Hanley, Gladstone Pottery, Ford Green Hall and Etruria Industrial Museums - have been throwing open their doors for the national heritage festival for many years. But working together presents opportunities to programme events to avoid them clashing, ensure a good spread of events across the festival, cluster events thematically and geographically and partner up to deliver more innovative events. The Network is bolstered by the involvement of conservation organisations, 'friends of' groups, and those who keep our heritage buildings, churches, theatres, parks and historic narrowboats – the city's iconic bottle ovens and canals looming large in local affections.