Various - self-guided, in-person and virtual events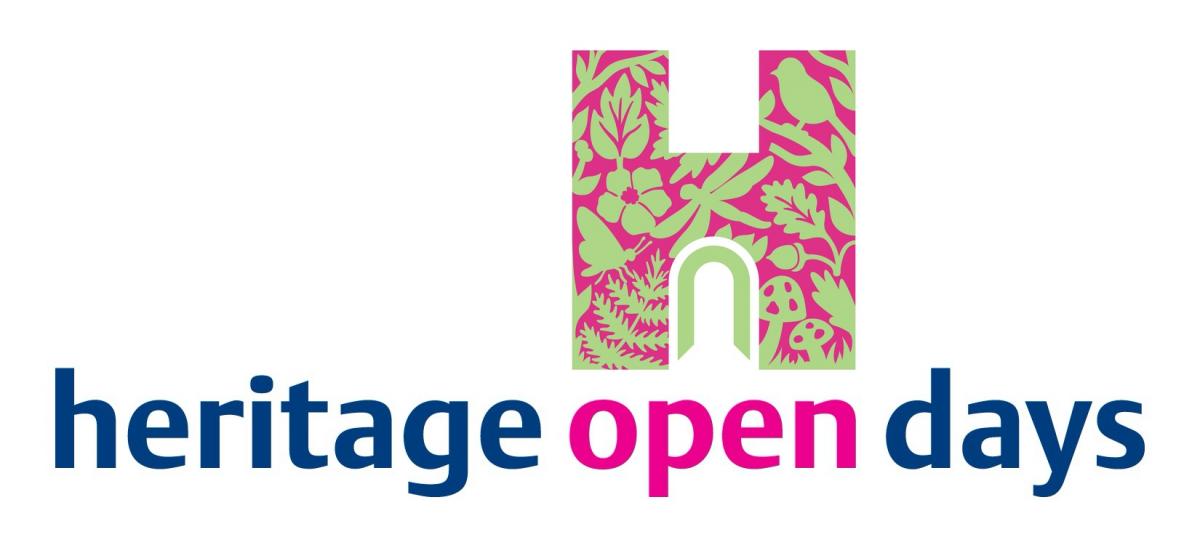 This year's Heritage Open Days festival runs from Friday 11th to Sunday 20th of September. See our Heritage Open Days Page for full details or go to heritageopendays.org.uk.
Potteries Heriatge Society are providing our usual mix of tours on foot and by bike, this year using self guided tour leaflets that can be booked in advanced and followed at any time during the festival.
Our friends at the Heritage Network have also been creative in providing in-person and virtual events.
Potteries Heritage Society events available throughout the festival:
Biking to Bottle Ovens

Self-guided bike ride starting at Hanley Park, College Road, Stoke-on-Trent, ST4 2DG

(or anywhere on the circular route)

 

Anytime during the festival

Discover a wealth of different bottle oven types in Hanley, Stoke & Fenton, using our special guide published for Heritage Open Days. Each bottle oven site will feature a QR code link to further Bottle Oven Facts. A 12-mile cycle ride visiting a total of 18 ovens.

Participants will be sent a link to download the guide leaflet and will be able to take part in the ride at any time during the festival.

Booking: potteries.org.uk/contact 

Website: potteries.org.uk

 
Bottle Ovens Facts  

27 bottle oven sites. See interactive map.

 

Anytime during the festival

  

 

Potteries Heritage Society is opening up a wealth of information about bottle ovens. Each of the 27 separate bottle oven sites in Stoke-on-Trent will feature a QR code link to Bottle Oven Facts, as well as further information about bottle oven types. Over 40 pages of "Bottle Oven Facts" have been created to fit the screen of your smart phone or tablet, including all sites, oven types, locations and interactive maps.

Booking: Not Required

Website: potteries.org.uk
Trentham's Secret Mill

Online event at potteries.org.uk/NewInnMill

 

Anytime during the festival

   

Find out about the historic New Inn Mill in Trentham with our online information pack, exclusively available during the Heritage Open Days Festival. Take a look at photos, maps and plans of the site relating to the Mill's 400-year history.

Booking: Not required 

Website: potteries.org.uk

 
Walking to Bottle Ovens in Burslem

Self-guided walk starting at Moorland Pottery, 72a Moorland Road, Burslem, Stoke-on-Trent, ST6 1DY

(or anywhere on the circular route)

 

Anytime during the festival

Discover a wealth of different bottle oven types in Burslem, Longport, Middleport and Cobridge, using our special guide published for Heritage Open Days. Each bottle oven site will feature a QR code link to further Bottle Oven Facts. A 3-mile walk visiting a total of 12 ovens.

Participants will be sent a link to download the guide leaflet and will be able to take part in the ride at any time during the festival.

Booking: potteries.org.uk/contact 

Website: potteries.org.uk
Walking to Bottle Ovens in Longton

Self-guided walk starting at Gladstone Pottery Museum, Uttoxeter Road, Longton, Stoke-on-Trent, ST3 1PQ

(or anywhere on the circular route)

 

Anytime during the festival

Discover a wealth of different bottle oven types in Longton, using our special guide published for Heritage Open Days. Each bottle oven site will feature a QR code link to further Bottle Oven Facts. A 1 ½-mile walk visiting a total of 20 ovens.

Participants will be sent a link to download the guide leaflet and will be able to take part in the ride at any time during the festival.

Booking: potteries.org.uk/contact 

Website: potteries.org.uk
...and working with our friends at Etruria Industrial Museum:
The Shirley's of Etruria

Self-guided walk starting at Etruria Industrial Museum visitor centre

(or anywhere on the circular route)

 

Anytime during the festival

Download a leaflet for a 2 hour walk around Etruria and seeing the heritage sites associated with the Shirley family of Shirley's Bone and Flint Mill who were locally as well known as the Wedgwoods.

Booking: Details to follow

Website: etruriamuseum.org.uk